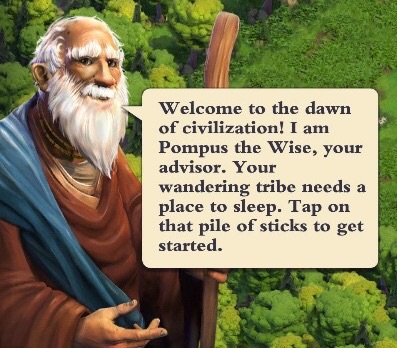 Pompus the Wise is the tutorial guide, announcer, and advisor for DomiNations. He first appears to guide the player through the Dawn Age, and continues to appear to explain new concepts (ex. after building the Library). He also appears when the player reaches the final city of each region in the Single Player Campaigns. He gives the player Goals to complete as well.
Ad blocker interference detected!
Wikia is a free-to-use site that makes money from advertising. We have a modified experience for viewers using ad blockers

Wikia is not accessible if you've made further modifications. Remove the custom ad blocker rule(s) and the page will load as expected.