The

Alliance
Alliance Leader
In Game Name:
Forum Name:
VivSupreme
none

Alliance
Type
Medal Requirement:
Language
Clean Language:
Invite Only:
Medal Pushing:
Members
600 Medals
English
No
No
Anonymous
47/50
Why You Should Join This Alliance
Introduction
Welcome to this Canadian Alliance! Lets show them what Canadians are all about! (But being Canadian is not a requirement nor a preference)
Our Goal
In honour of our former leader Sir Krestavilis, we will break into the top 100 alliances in the world. May his kind and noble spirit rest in peace.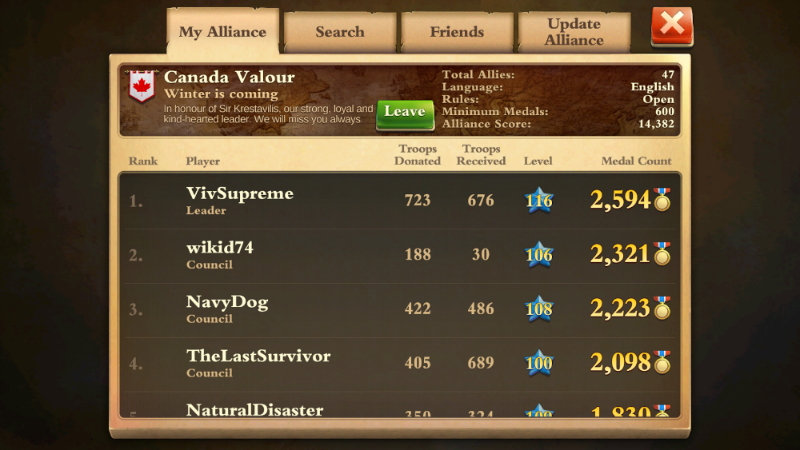 Ad blocker interference detected!
Wikia is a free-to-use site that makes money from advertising. We have a modified experience for viewers using ad blockers

Wikia is not accessible if you've made further modifications. Remove the custom ad blocker rule(s) and the page will load as expected.