The

Alliance
Alliance Leader
In Game Name:
Forum Name:
Xenophon


Alliance
Type
Medal Requirement:
Language
Clean Language:
Invite Only:
Medal Pushing:
Members
400 Over Medals
English
Japanese
No approval
Anonymous
 ?/50
Why You Should Join This Alliance
Introduction
CamelliaDiamond

Recruiting volunteers to fight together

(Conditions of interest) A. Medal over 400. B. Age unquestioned. C. The fast-growing slow of individual persons is unquestioned. D. A hot and cool person in the game, or someone who thinks it should be. The person of the above type even in private is greatly appreciated! E.Line App Request.

Currently recruiting members,

Please refer to my battle-style for the Youtube movie!

Our Goal
(Direction)

What each player wants, the taste and the values are different, We will be able to share this alliance with celebrating and Dominations. There is a stage where you can follow along and enjoy the fun and the interesting.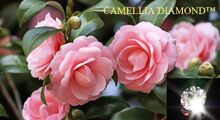 Ad blocker interference detected!
Wikia is a free-to-use site that makes money from advertising. We have a modified experience for viewers using ad blockers

Wikia is not accessible if you've made further modifications. Remove the custom ad blocker rule(s) and the page will load as expected.